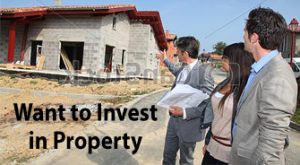 WHAT IS THE BEST OPTION FOR YOU?
Although Real Estate Investments are quite popular these days, it is not for everyone. There is a lot of work involved before and after purchasing the property. As an investor, you need to be willing to learn and also do some work upfront. It is not for people who want to quickly make some money because investments in real estate transactions take time to prosper and grow.
Before investing in real estate, be prepared to undertake extensive background research on the property, the market and potential tenants. Legal work to check for any issues relating to the property is also wise. If you are buying a house as an investment, be sure to get a home inspection.
The decision to buy an income property should be based on two factors: Once you subtract your mortgage and operating costs, will the property generate a steady monthly income? Secondly, will it appreciate in value?
Advantages:
 Buying an investment property might seem like a good way to diversify your portfolio

Smart and Efficient way of saving money for your future retirement plan

You pay less tax as you can deduct certain expenses from your income. These expenses include the mortgage interest, property taxes,  insurance, maintenance/upgrades, property management, and utility  bills if they are included in the rent.

An Investment property gives you a regular monthly income
Disadvantages:
Although there is an expectation that property will always go up in value, that is not always the case. Therefore, it is important to sit with your Real Estate Agent and determine what properties are most likely to go up in value for the next few years.

There can sometimes be significant costs involved in getting an investment property into rental condition

There is an inherent risk of getting bad tenants who can do significant damage to your property. Thus, it can end up costing you more money as well as more time.

If you invest using other people's money and the market falls, you may end up owing more than your properties are worth.

Taking on the major responsibilities and challenges of a landlord

Depending on your financial situation, it can be difficult to finance the purchase
Sit Down With Param Suri TODAY to learn about the Investment Opportunities available for YOU!