PARAM SURI
Direct: 647-280-7874
Office: 905-793-5464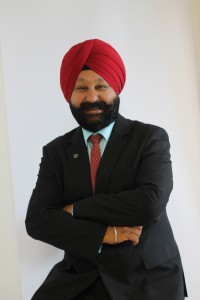 Param Suri has always been interested in working with people, especially families. For the reason that his own family is extremely important to him, he understands the need to find a home that satisfies every member of your family, not just the individual making the purchase. As a resident of Brampton for almost 2 decades, he knew he wanted to have his own business, be successful and help people. Helping people is what he does best! Param Suri's years of customer service experience demonstrate his commitment towards honest, reliable and accountable work.
By serving the residents of Brampton & Mississauga, he is well versed in his knowledge about the two cities. He knows which neighbourhoods are likely to increase in value, which neighbourhoods have the best schools and which neighbourhoods are the most convenient. He can help every buyer determine which neighbourhood and which house would be the best match for them and their family.
For Sellers, Param Suri can help determine the perfect time to sell your house, ensuring that you get the best value for your house. Param Suri will undertake to not only make sure that your house is priced to sell, but that it looks the best it can! Houses that present well usually sell within the first few days of listing! He has a team of stagers that will arrange your furniture to make your house looks appealing to every buyer.
Param Suri thrives on being challenged and refuses to take the easy way out. Every customer is a challenge to Param Suri as he works to meet each customer's exact requirements. For Param Suri, it is very important that every customer takes their time to look at as many houses as it takes. He insures that every Buyer and Seller makes an informed decision to avoid future problems.